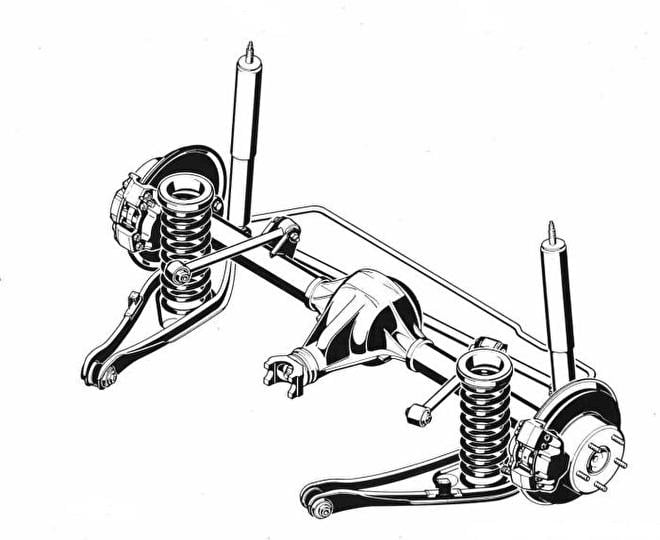 Rear Axle Repair, Welcome, you are now at the webshop rear-axle-repair.com
We also overhaul rear axles, renew differentials, overhaul cardan shafts. More info from our company:
New in the shop are the pictures below this page.
Turbo BMW 5 serie E60 E61

BMW turbo. The numbers are:

∙ ZY510840
∙ 711099
∙ 711099.3.6.03
∙ 0544

New.

BMW 5er E61 E60 525d Turbo charger Turbo 711099

BMW E60 E61 M57N 525D Turbo Charger 7791758 711099 gt2056v

€ 150,00

Drive shaft BMW F30 - F31

Drive shaft rear, from differential to wheel.

BMW F30 en F31

-New

-Construction years 2015 - 2019

-Splines differential side: 27

-Splines wheel side: 28

€ 180,00

Brake drums, 5 hole, new, Opel, 5x120

Available DEC 2023

New brake drums, 5 hole, suitable for Opel Commodore/Ascona, Manta and Rekord.

5123-S

5x120

Opel Manta Ascona 400
Opel Commodore A
Opel Commodore B
Opel Commodore C
Opel Manta Ascona B (met onze…

€ 85,00

Rear axle Mercedes-Benz Sprinter 906 46:11 - 4.18

Rear axle Mercedes-Benz sprinter.

Single wheel.

Revised.

∙ New differential with crown and pinion wheel (original)
∙ Anchor plates
∙ Differential bearings
∙ Wheel bearings
∙ Pinion bearings
∙ Seals
∙ Gaskets
∙…

€ 3.420,00

— 400 —

High performance drive shafts Opel 400

New driveshaft set

High performance

special hardened

Opel Manta Ascona B 400 Group-B

2x shaft

2x flange

2x nut

For twin bearings,

Length 72CM

5x120

Without shrink ring,the bearings are closed until the breast and flange,…

€ 2.750,00
Shopping cart
No items in shopping cart.
Gearbox products
Our webshop is 24/7
our open.
Shipping with: