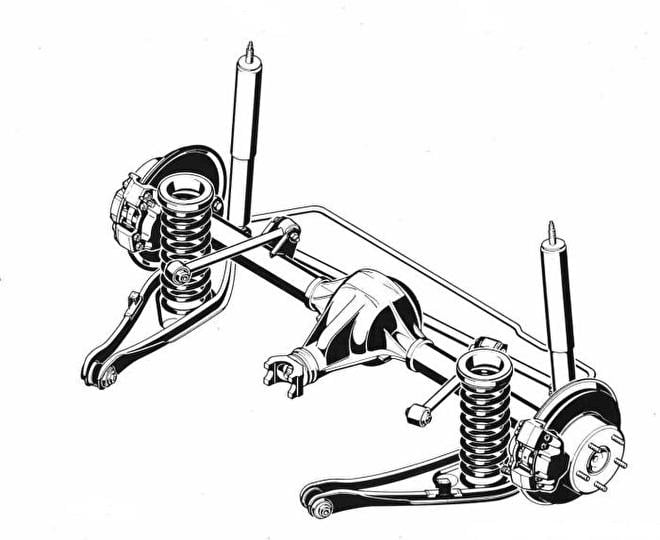 Rear Axle Repair, Welcome, you are now at the webshop rear-axle-repair.com
You can also search at the Dutch version of the shop, we are translating our products so you can find them easy.
New in the shop are the pictures below this page.
REPRO

Planet gear axles ZF LSD 004 (2 axles)

Attention, without pressure ramps and gears Picture as example!

Fits to the ZF004 lsd

∙ Opel Manta Ascona Kadett GT Rekord CIH
∙ Alfa Romeo Gulia Spider 2000
∙ Ferrari
∙ Fiat
∙ BMW E30 E21 2002 E36 (168…

€ 145,00 € 125,00

-OPEL 400-

— 400 —

High performance drive shafts Opel 400

New driveshaft set

High performance

special hardened

Opel Manta Ascona B 400 Group-B

2x shaft

2x flange

2x nut

For twin bearings,

Length 72CM

5x120

Without shrink ring,the bearings are closed until the breast and flange,…

€ 2.750,00

OPEL 400

Brake caliper plate set Opel Ascona 400, Manta 400.

1 set brake caliper plates Opel Ascona 400, Manta 400 (left and right).

2x bearingcap for twin bearings (m10x1 screw thread )

8x bolt M10x1 .

Screw thread tbv caliper M12x1,5

Suitable for lockheed / AP calipers (not…

€ 590,00

-- SETPRICE --

LSD R180 STI out output flange stub axels

LSD r180 STI out output flange stub axels
Here is a part that allows you to use Subaru STI R180 rear differential with factory LSD in your Datusn s30 Z car and 510. These output flanges are the only parts you'll need to swap LSD…

€ 675,00
Shopping cart
No items in shopping cart.
Offers
Digital clock Opel Astra F, new
€ 30,00
€ 17,50
Bilstein shockabsorbers
Our webshop is 24/7 open. Shipping with: