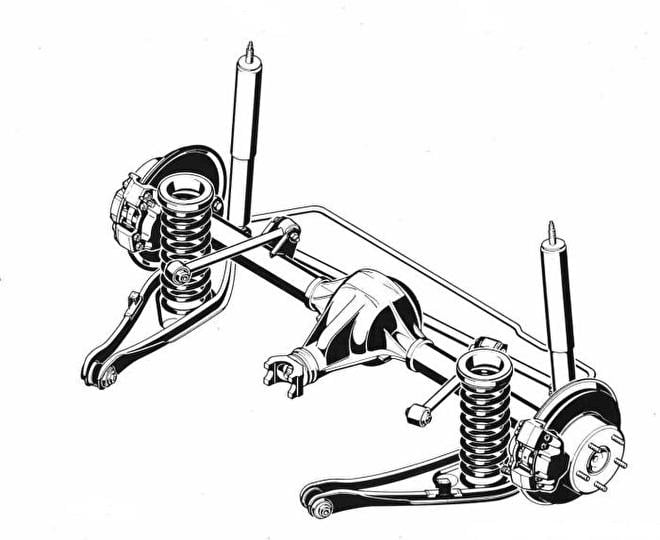 Rear Axle Repair, Welcome, you are now at the webshop rear-axle-repair.com
We also overhaul rear axles, renew differentials, overhaul cardan shafts. More info from our company:
New in the shop are the pictures below this page.
-23%

Ford Mustang drive shafts 2004 - 2015

MOSER ENGINEERING Ford Mustang 2004 - 2015 31 Spline C-Clip Axle Shafts

C-Clip

Splines: 31

Length in CM: 80.85

Length in inches: 31.83

SET OF 2 SHAFTS.

€ 545,00

Mercedes-Benz Sprinter 906 ratio 51:13 3.92, new

Mercedes-Benz Sprinter 906 ratio 51:13 3.92

Partnumber pinion shaft: A9063533810

Partnumber crown wheel: A9063533812

For the location of the partnumbers, see pictures with arrows.

Diameter crown wheel 25CM

New set WITHOUT…

€ 675,00

Drive shaft, right, front, Volvo XC70 AWD

∙ Volvo XC70 classic - 850 AWD drive shaft

∙ For the righthandside.
∙ Number of teeth ABS: 48
∙ Number of teeth on the side of the differential: 26
∙ Totale length while relaxed and straight: ca 97cm

Suitable only for…

€ 165,00

-9%

Gear box Opel Omega A OHV (C20XE)

Opel Omega A gearbox.

1x almost new, but with damage from a fall

1x used.

Suitable for Opels OHV engines.

Bolt pattern is equal to C20XE 2.0 16V from Opel Astra/Calibra for rear wheel drive.

Price is for the set of 2 gear…

€ 325,00 € 295,00
Shopping cart
No items in shopping cart.
Bilstein shockabsorbers
Our webshop is 24/7 open. Shipping with: