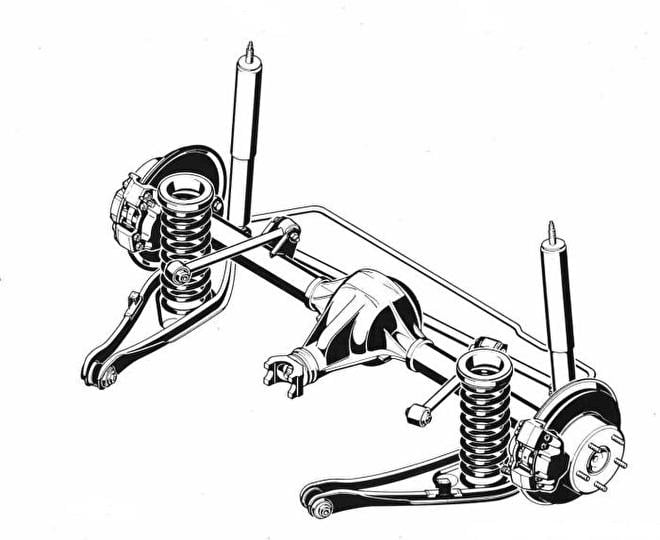 Rear Axle Repair, Welcome, you are now at the webshop rear-axle-repair.com
We also overhaul rear axles, renew differentials, overhaul cardan shafts. More info from our company:
New in the shop are the pictures below this page.
Dana 35 differential carrier

Dana 35 Track-Lock differential carrier, emptyg

For ratio 3.55 and up

With new crown wheel bolts

Please mind the diameter of the crown wheel bolts!!! 11,60M

Suitable in the front- and rear axles of, among others:

Front…

€ 110,00

New, air filter housing Vauxhall Cavalier MK III.

3.55 Ratio Ford Transit MK8 2014 and up

Ratio 3.55 Ford Transit MK8

-2014-present

-Teeth crown wheel: 39

-Teeth pinion wheel: 11

-Splines pinion axle: 31

- DK3W 4210 CB 3.55 AYNA 831/77 52 KB 1645-1 AS1NA 54 22KB2352 DK3W4610 CB

-Please see the last picture for…

€ 480,00

Wheel bearing rear axle Opel CIH

Wheel bearing rear axle Opel CIH.

Please mind this is NOT an original Opel part. Size: 72x41,5x21

Suitable for:

∙ Opel Ascona A and B
∙ Opel GT till construction year 1973 (only 2nd type rear axle with plastic bleed nipple…

€ 52,50

220 km/h

-7%

Brake disc conversion kit Opel Manta Ascona B 5 x 120

Brake disc conversion kit 5x120 for rear axle Opel Manta Ascona B.

∙ 2 x brake discs
∙ 8 x M10 x 1 bolt for bearing cap
∙ 2 x bearing cap
∙ 1 x parking brake set
∙ 1 x parking brake cable
∙ 2 x brake caliper plate
∙…

€ 1.850,00 € 1.725,00

-19%
Shopping cart
No items in shopping cart.
Bilstein shockabsorbers
Our webshop is 24/7 open. Shipping with: